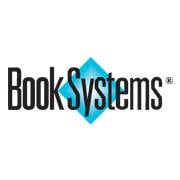 SEARCH OUR LIBRARY CATALOG FOR YOUR NEXT BOOK, MOVIE, or AUDIO BOOK
If you are unsure of which books/DVDS you would like, please click on the link below for our Google Doc Form and provide us with information to choose for you.
http://bit.ly/3h8DKBn
Downloadable

https://www.maineinfonet.org
Library Internet Policy
Download popular eBooks and eAudiobooks for free to your computer, portable player, eBook reader, tablet and smartphone from the Maine Infonet Download
powered by Bibliotheca/3M Cloudlibrary and offered in partnership with Maine Libraries.
The Digital Maine Library provides every resident of Maine with access to many online resources that include a collection of full text articles and abstracts from Maine newspapers, journals and reference. It also provides students, business people, public library patrons, and higher education students and educators the learning tools and Gale Legal Forms - wills, estates, bankruptcy, divorce, tenant/landlord and many more legal forms.

https://library.digitalmaine.org/

Link to Learning Express - (part of DigitalMaine.org) Find tests, tutorials, ebooks, etc. for all ages. Example: GED tests, College Prep tests, prepare for different career tests, etc.

Wi-Fi - Open Wireless Internet Access is now available at the Library. The signal is functional inside the Library, anywhere inside the Municipal Building and parking lot.

Limerick Public Library is a "PAL" (Partner Library) with Portland Public Library. You can get your Portland card here which will give you Portland Libraries and access to their on-line databases and services (including audio and e-book downloads).

Interlibrary Loan, If this library does not have the book you want, the librarian may be able to get it for you from another Library.
Art/Cultural Exhibits: The Library hosts monthly, rotating exhibits that include art, commemorative displays, cultural collections, photography and collections of interest.

Library Holdings and Services
Books
Magazines
Large Print Books
Audio Books
Videos/DVD
Puzzles
Inter-Library Loan Service
Free internet access
Wireless Internet access
Photocopying
Preschool Story Time
Meeting Room
Art/Cultural Exhibits
Book Discussions
Fax
Summer Reading Program
Downloadable e-Books
Proctoring exams
We have partnered with an organization that allows patrons to do Maine DMV driver's license practice tests as well as download driver's manuals.
https://limerickme.driving-tests.org
Limerick Public Library
55 Washington Street, Limerick, ME 04048

207-793-8975: Fax: 207-793-8443
Email: ll-cs@limerick.lib.me.us
Regular Hours: Monday - 1:00pm-5:00pm; Tuesday - 9:00am - 6:00pm; Wednesday - 9:00am-noon and 3:00pm-8:00pm;
Friday - 1:00pm-5:00pm; Saturday - 9:00am-1:00pm