LIMERICK PUBLIC LIBRARY  (LPL) **Please be patient while we update our website**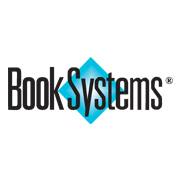 SEARCH OUR LIBRARY CATALOG FOR YOUR NEXT BOOK, MOVIE, or AUDIO BOOK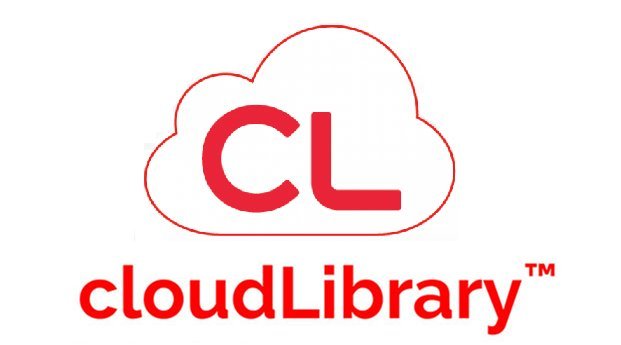 We encourage you to use our ebook
CloudLibrary

Regular Hours: Monday - 1:00pm-5:00pm; Tuesday - 9:00am - 6:00pm; Wednesday - 9:00am-noon and 3:00pm-8:00pm;
Friday - 1:00pm-5:00pm; Saturday - 9:00am-1:00pm

The Library is OPEN for regular visits . If you would like a special appointment, please call 793-8975, and we will try to accommodate you. Come in and browse the shelves and pick out your books, use a computer, use the fax or the copier. We are still providing curbside pickup as well. Reserve your books by calling 207-793-8975, emailing ll-cs@limerick.lib.me.us, or use our library card catalog at
https://limerickme.booksys.net/opac/lplme/inde.html#menuHome. If you are unsure what book you would like, please use our Google Docs form at
http://bit,ly/3h8DKBn to provide us with information so we may choose the books/DVDs for you.

The Library is handicapped accessible and is located on the second floor of the Limerick Municipal Building.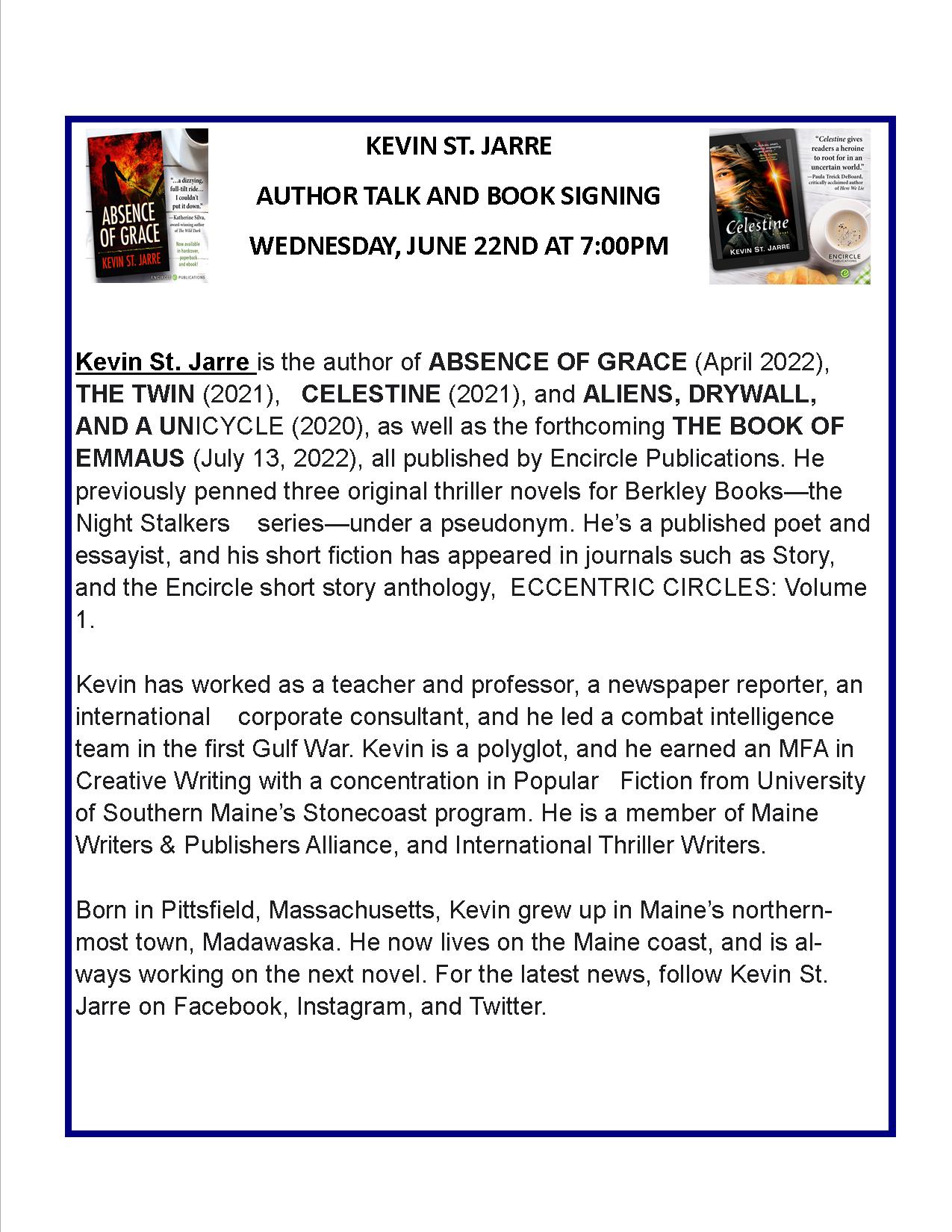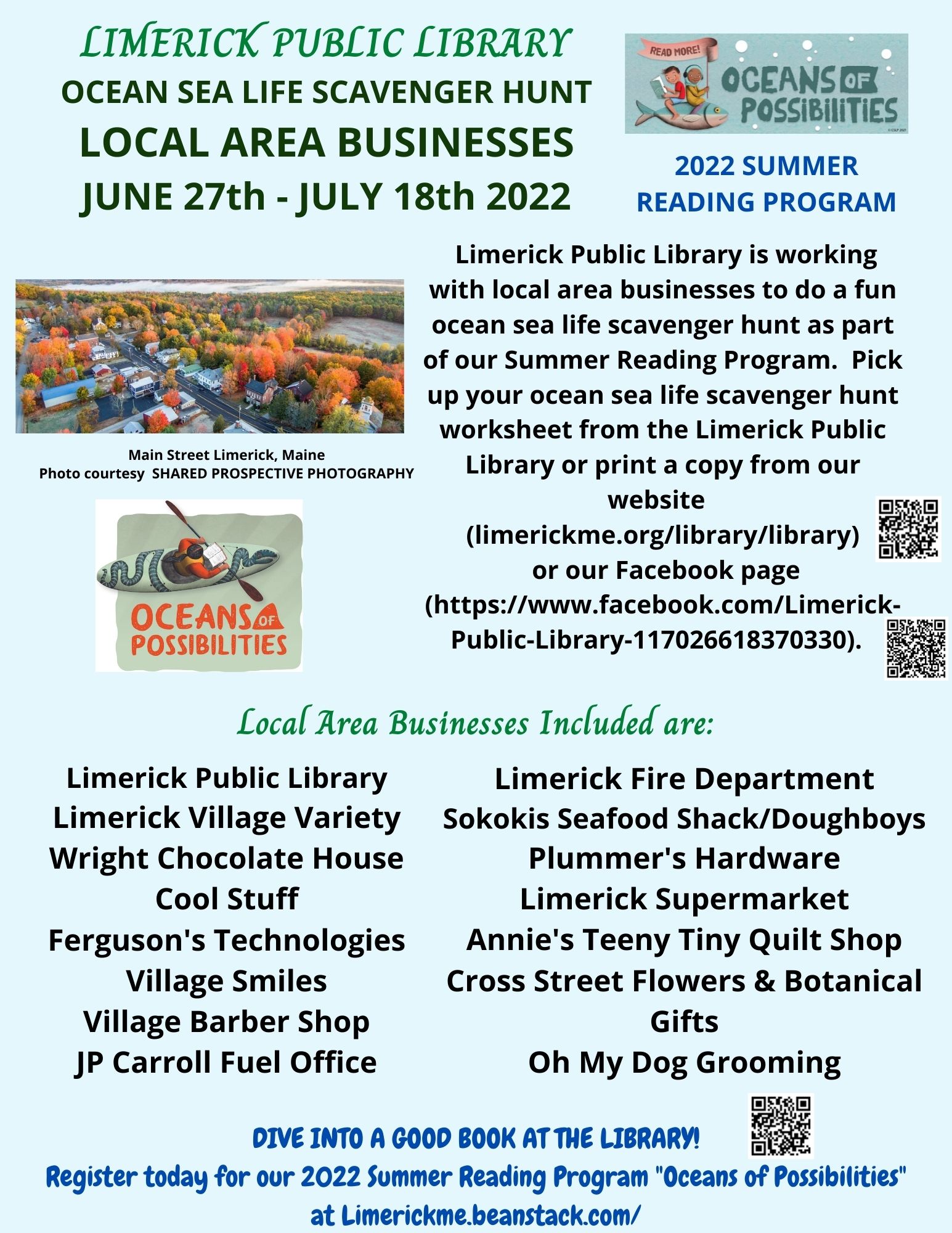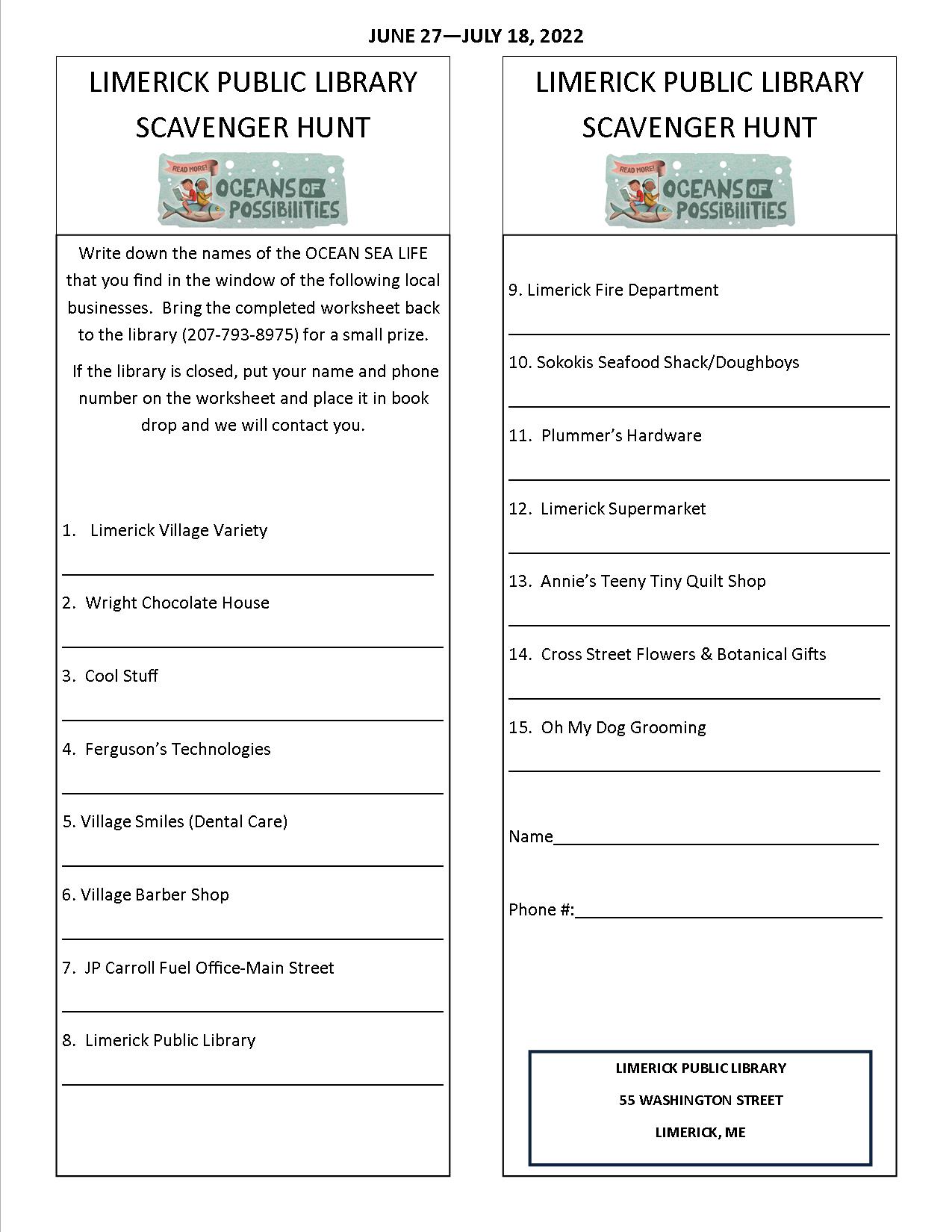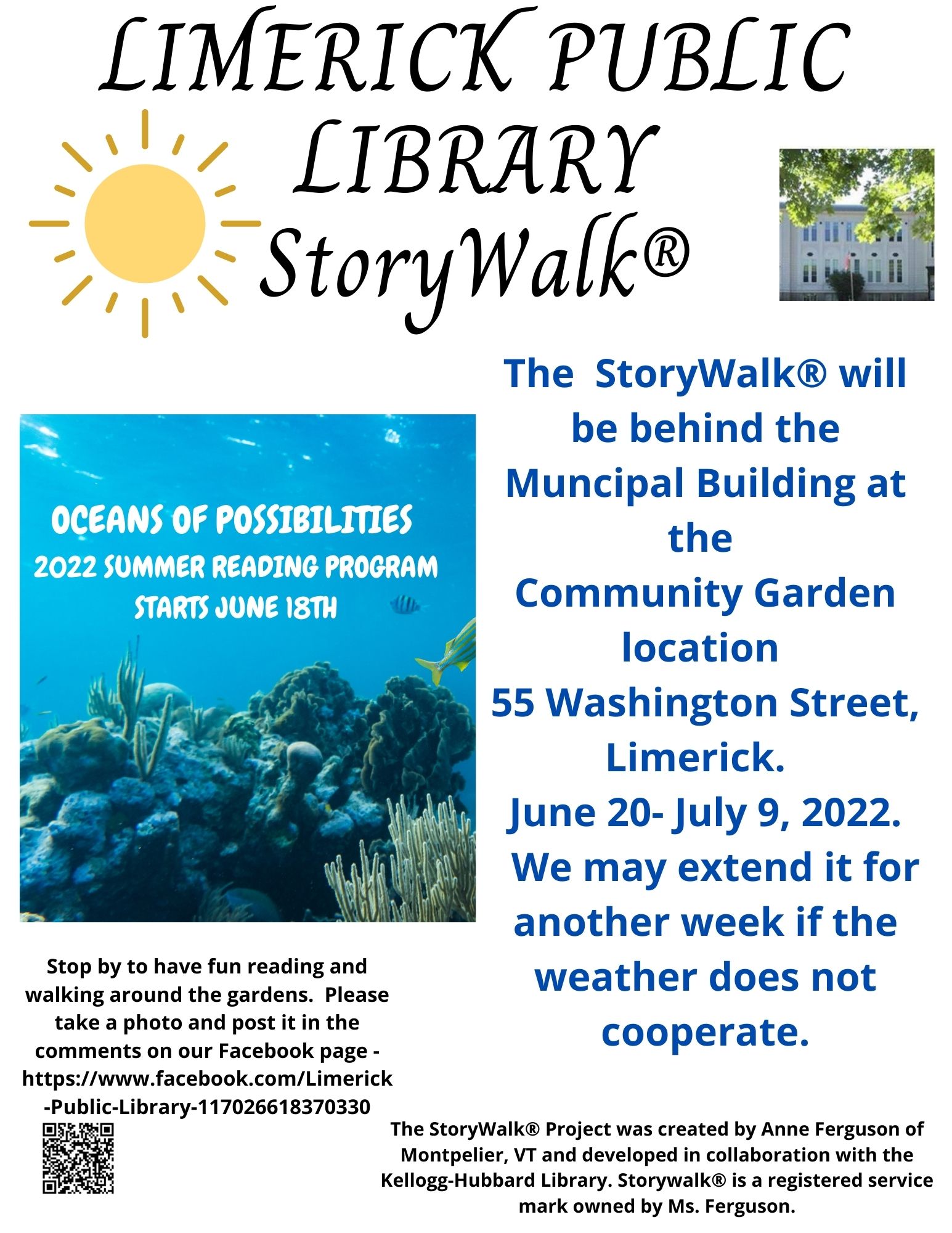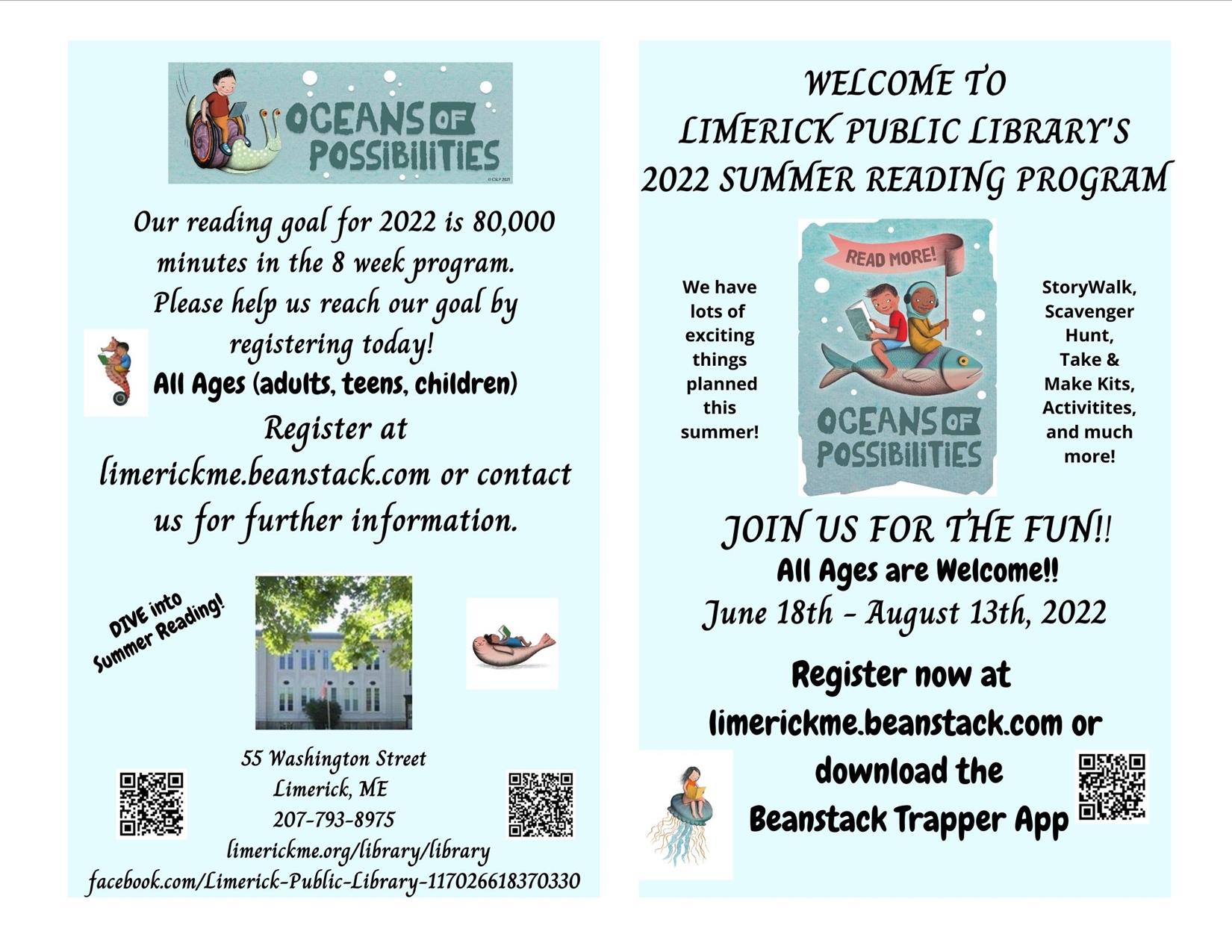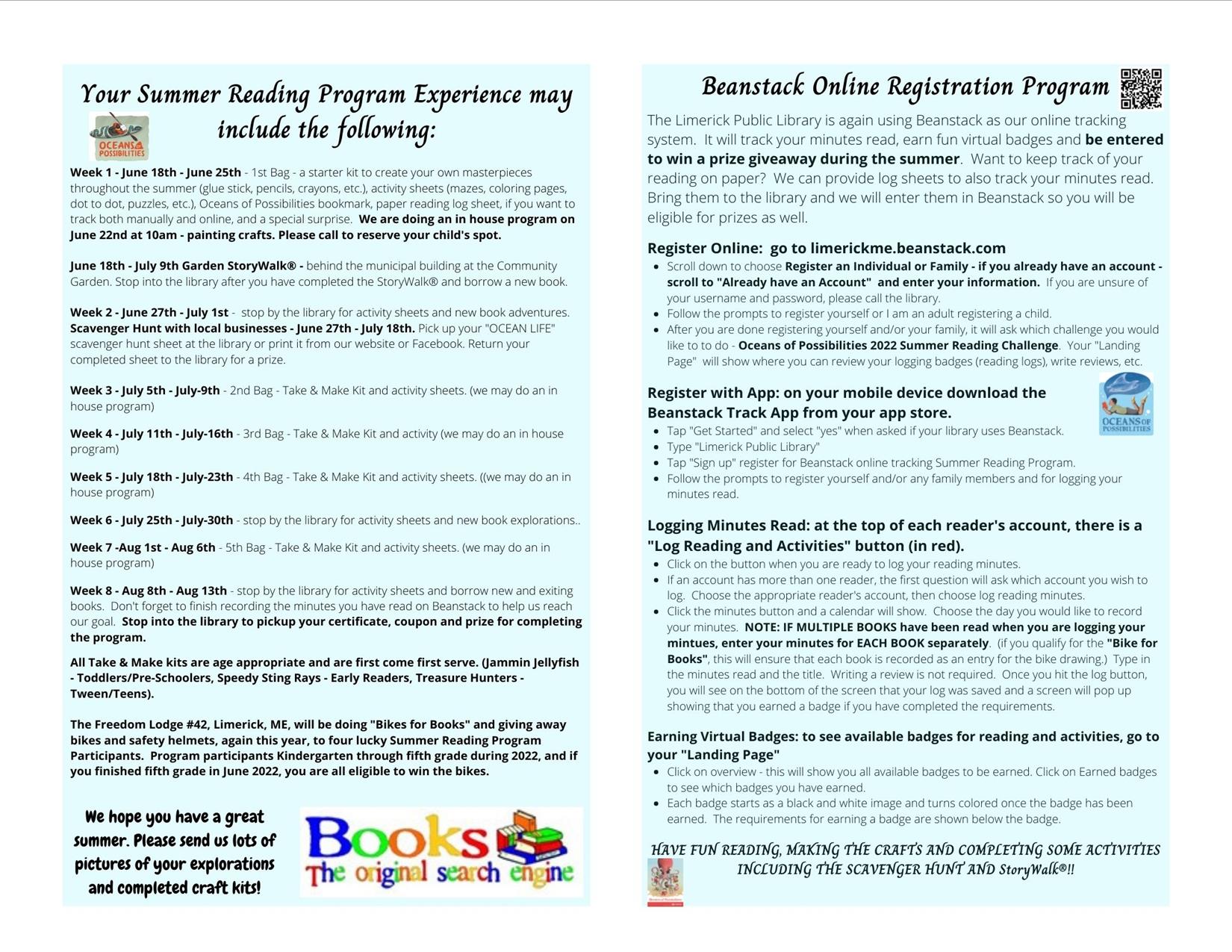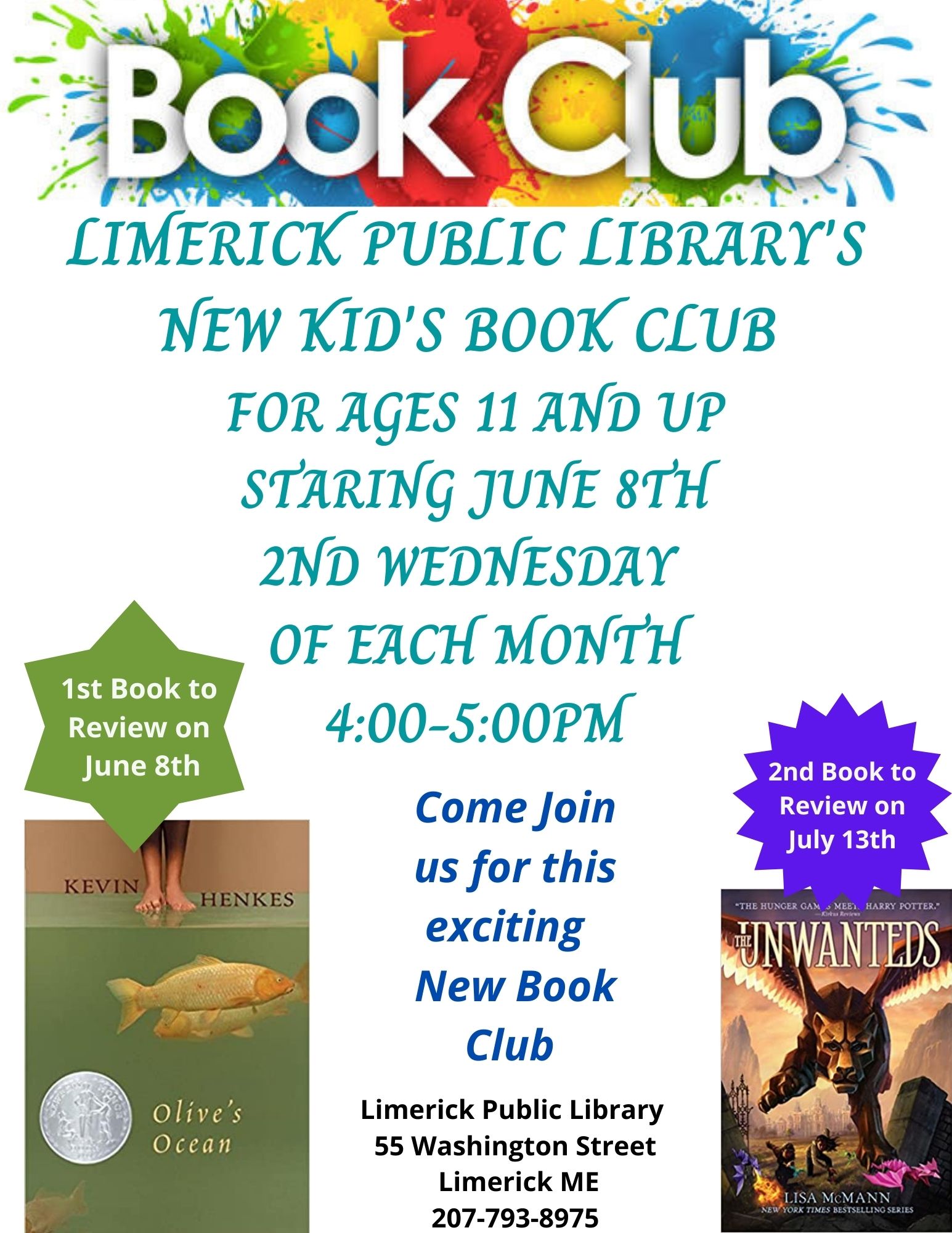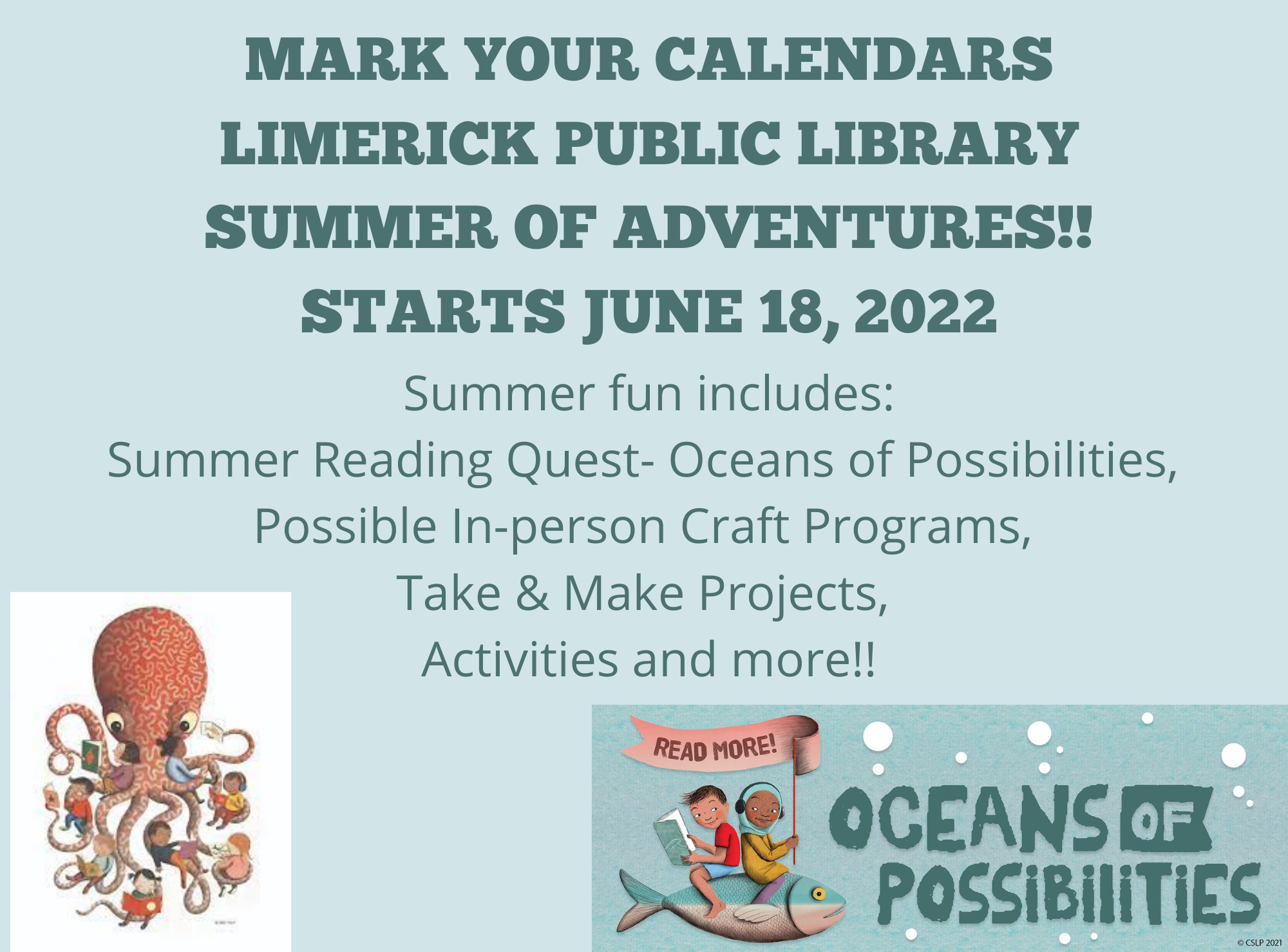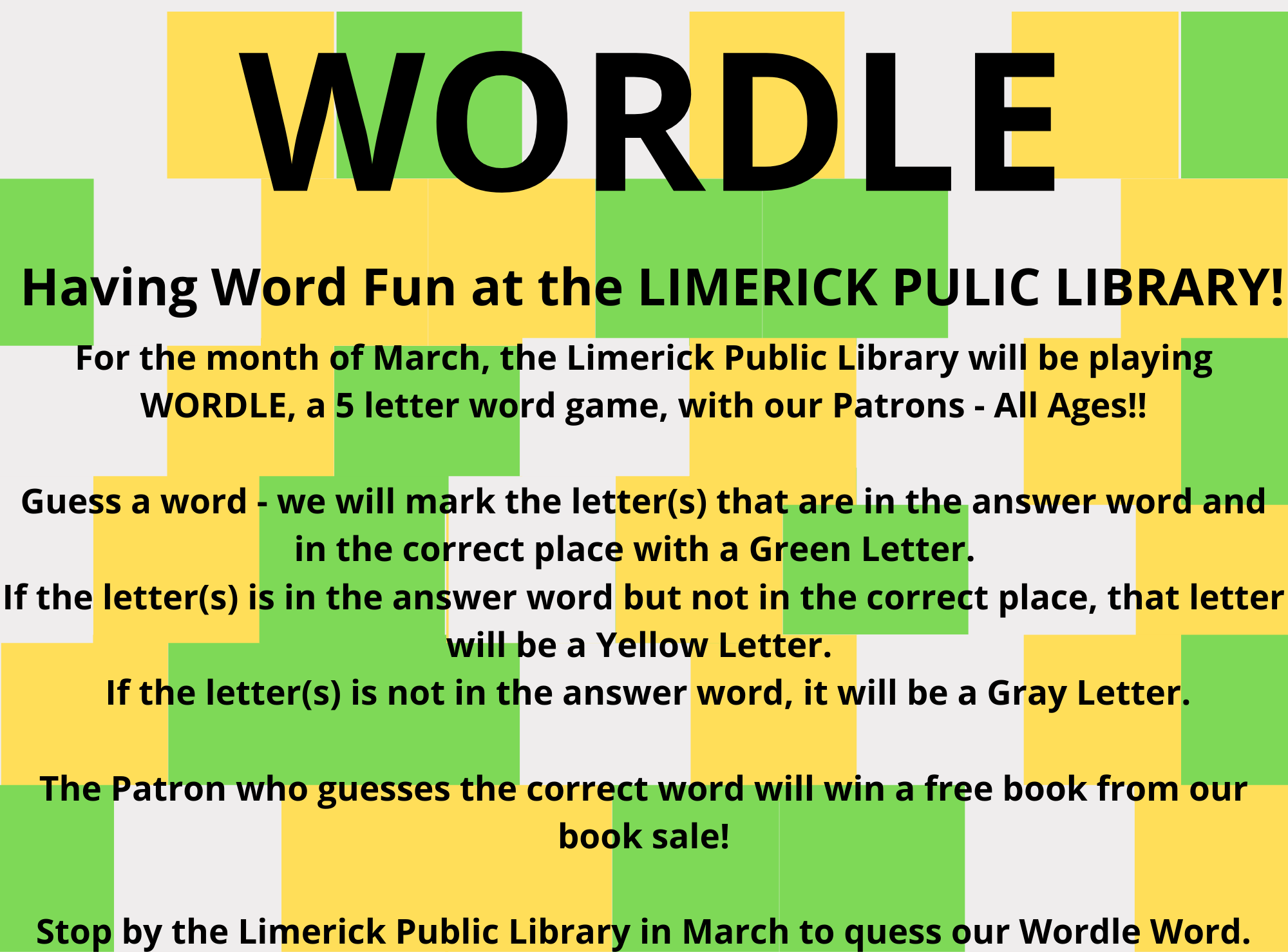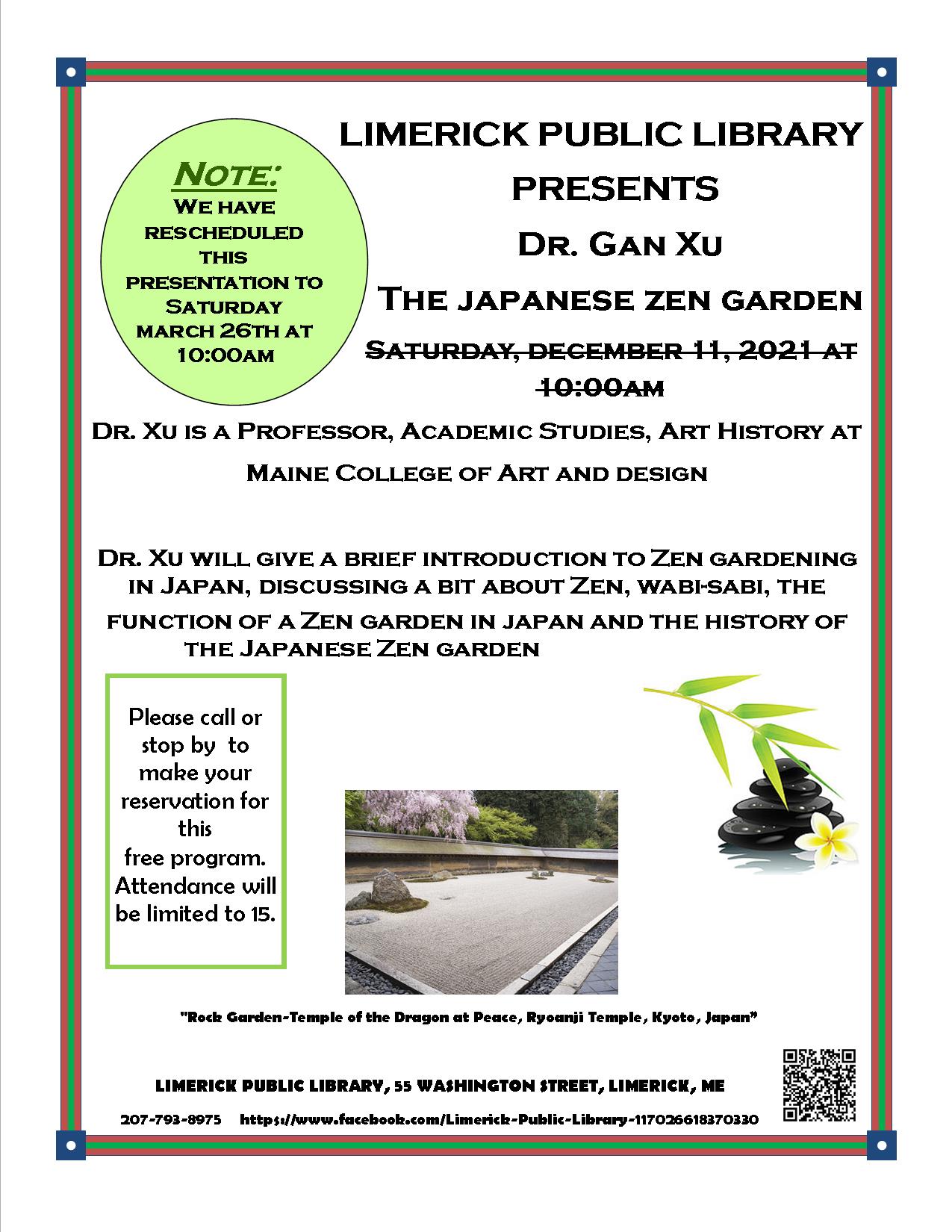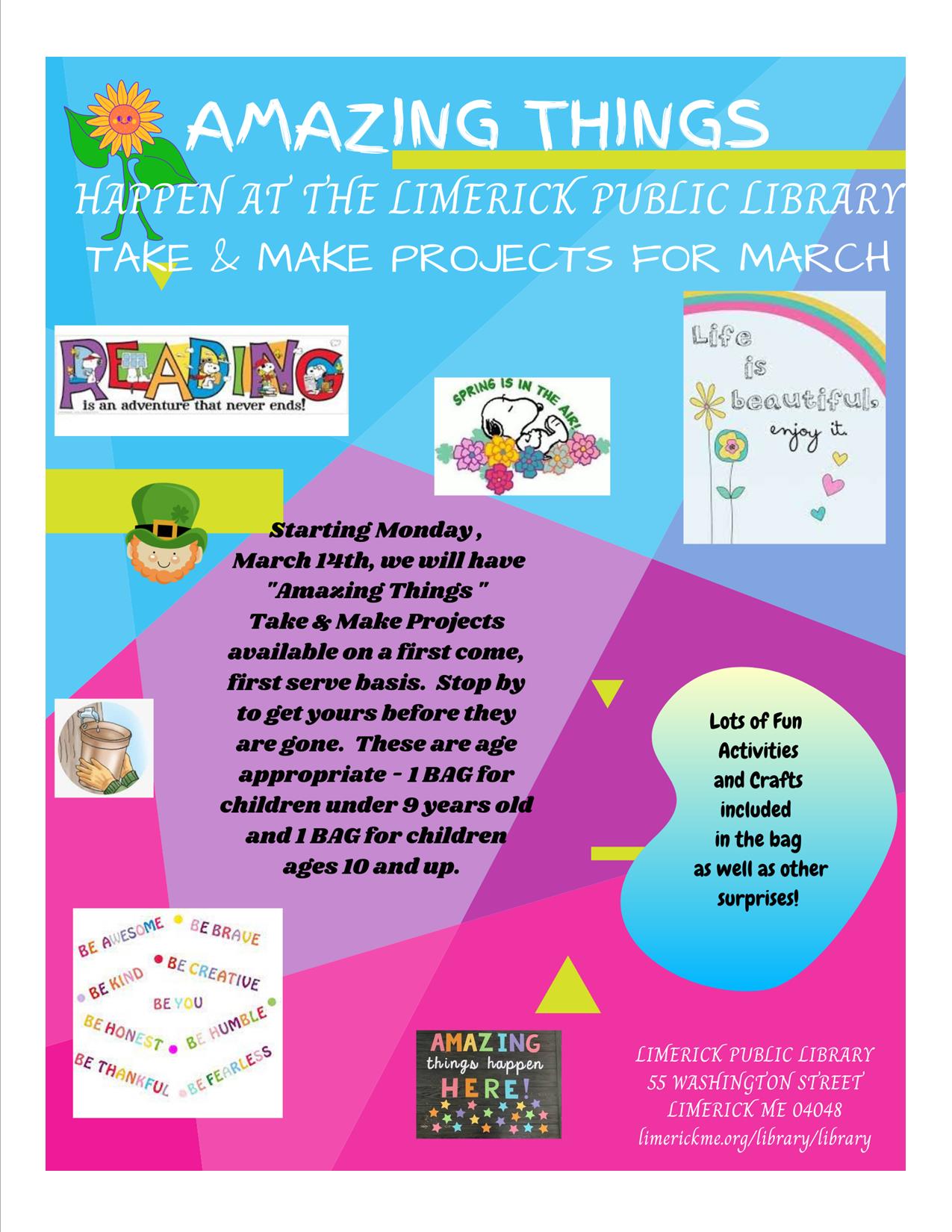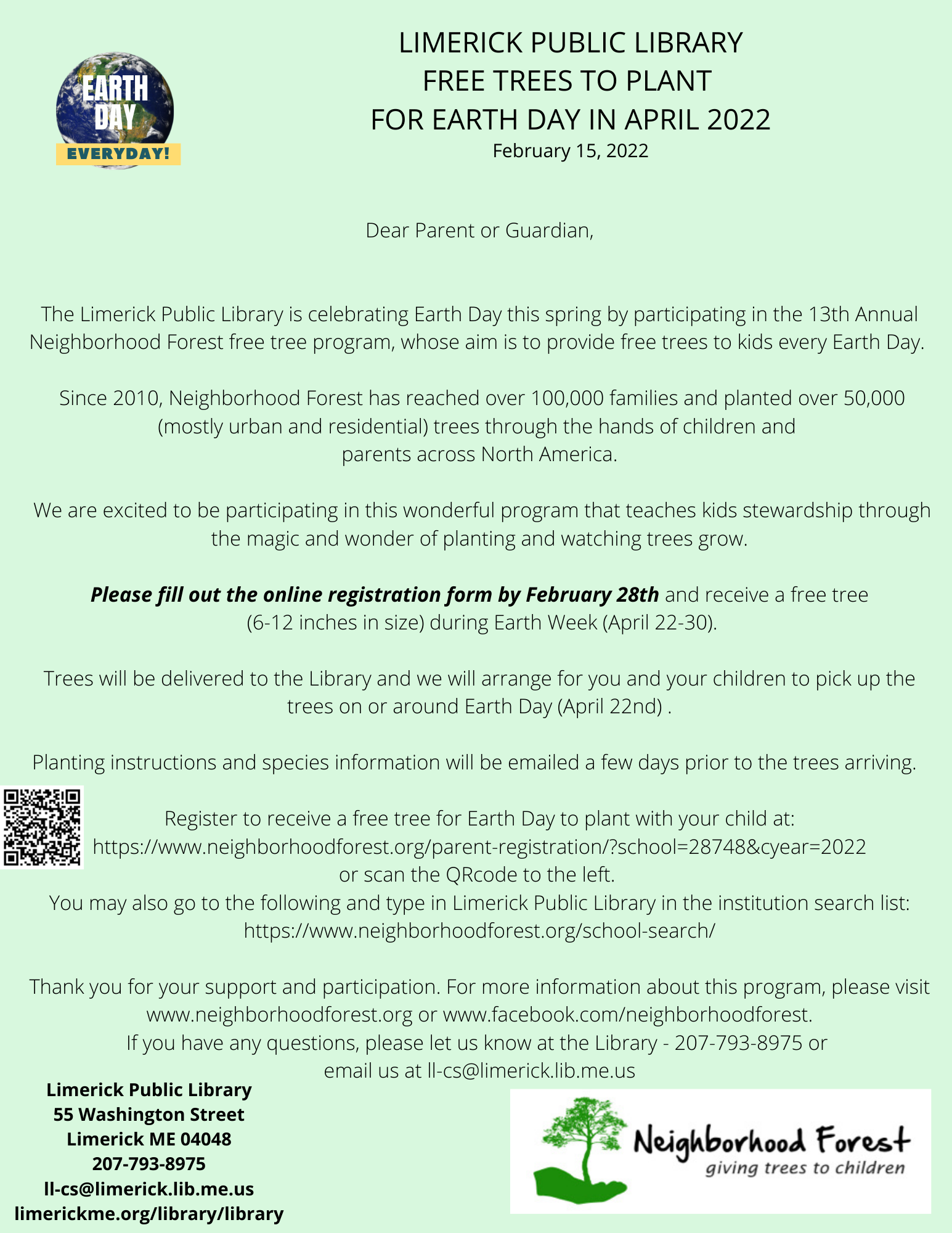 NEWS***GREAT BACKYARD BIRD COUNT - February 18-21, 2022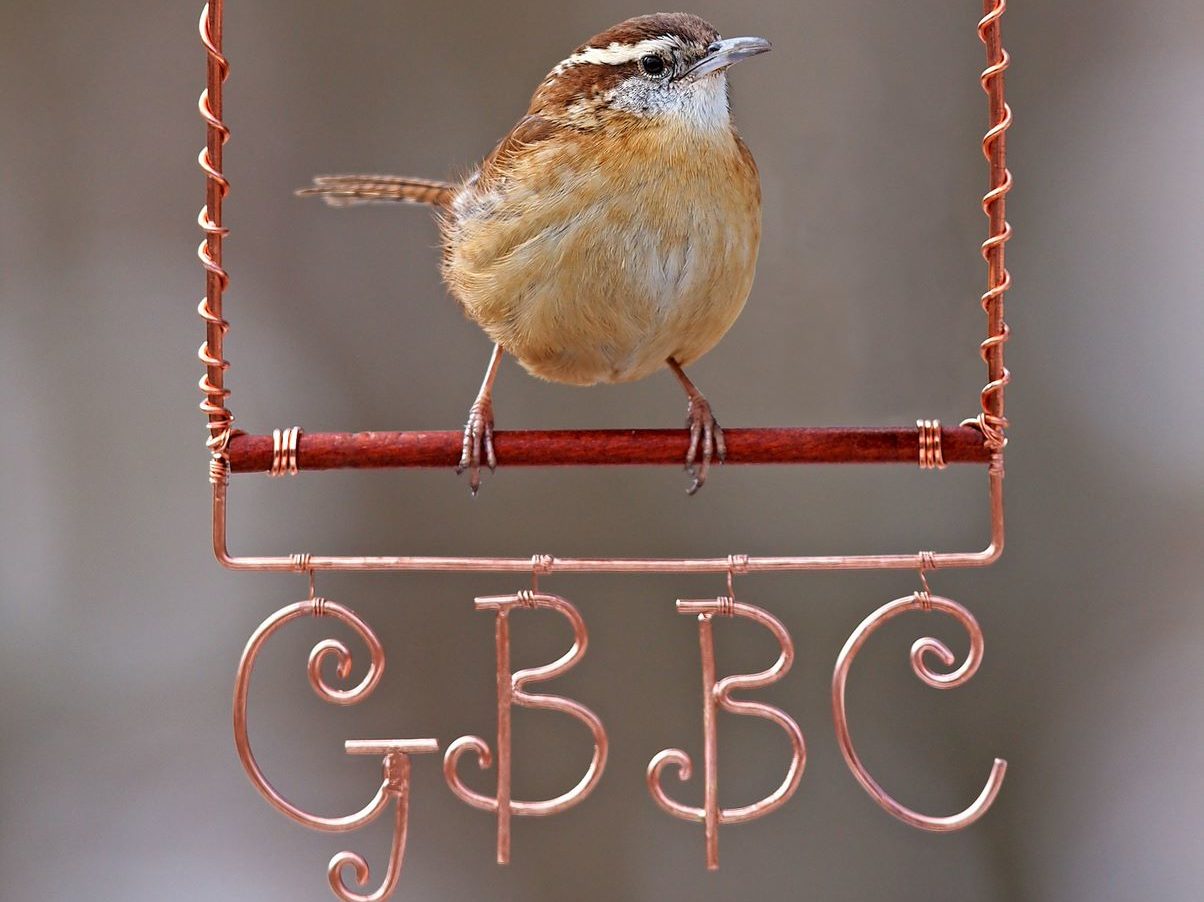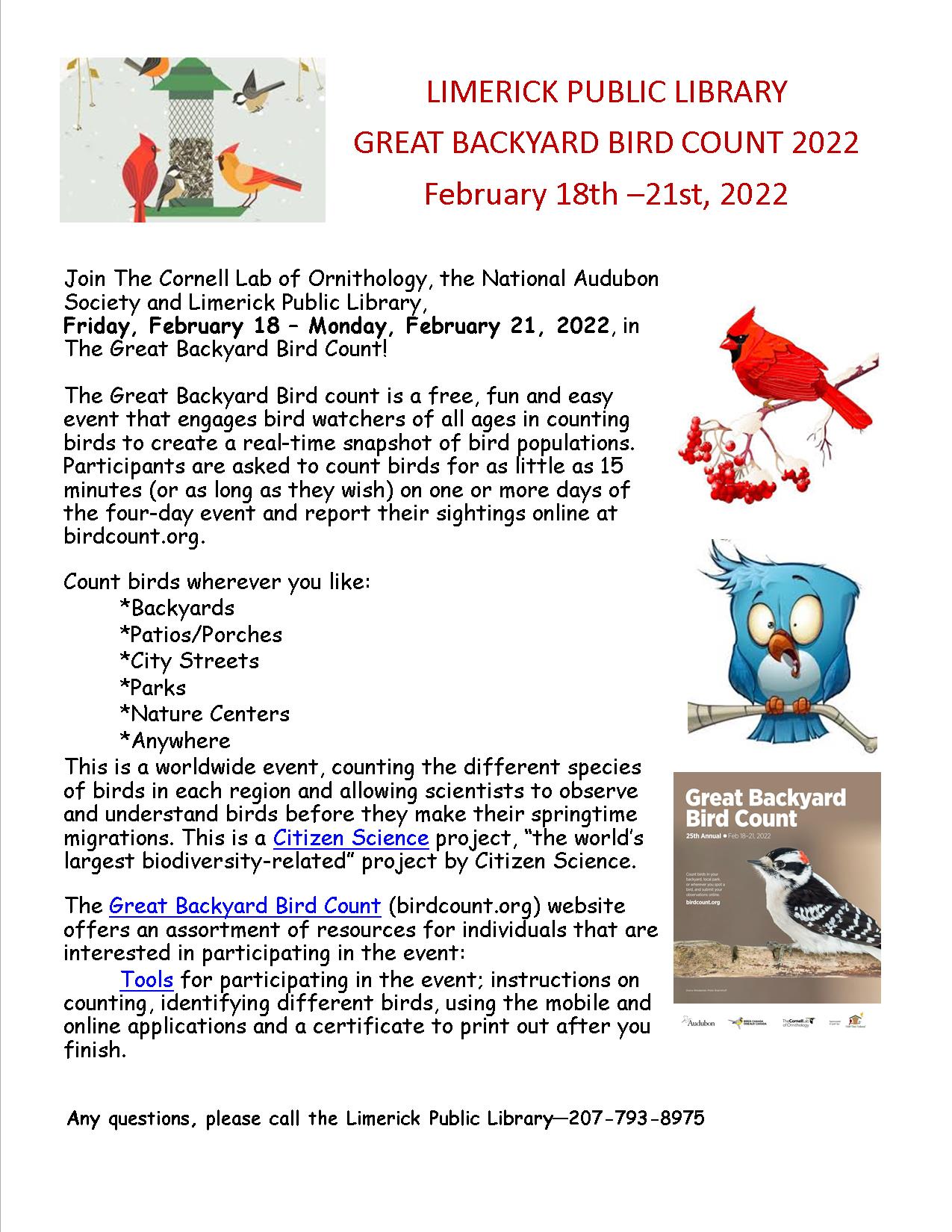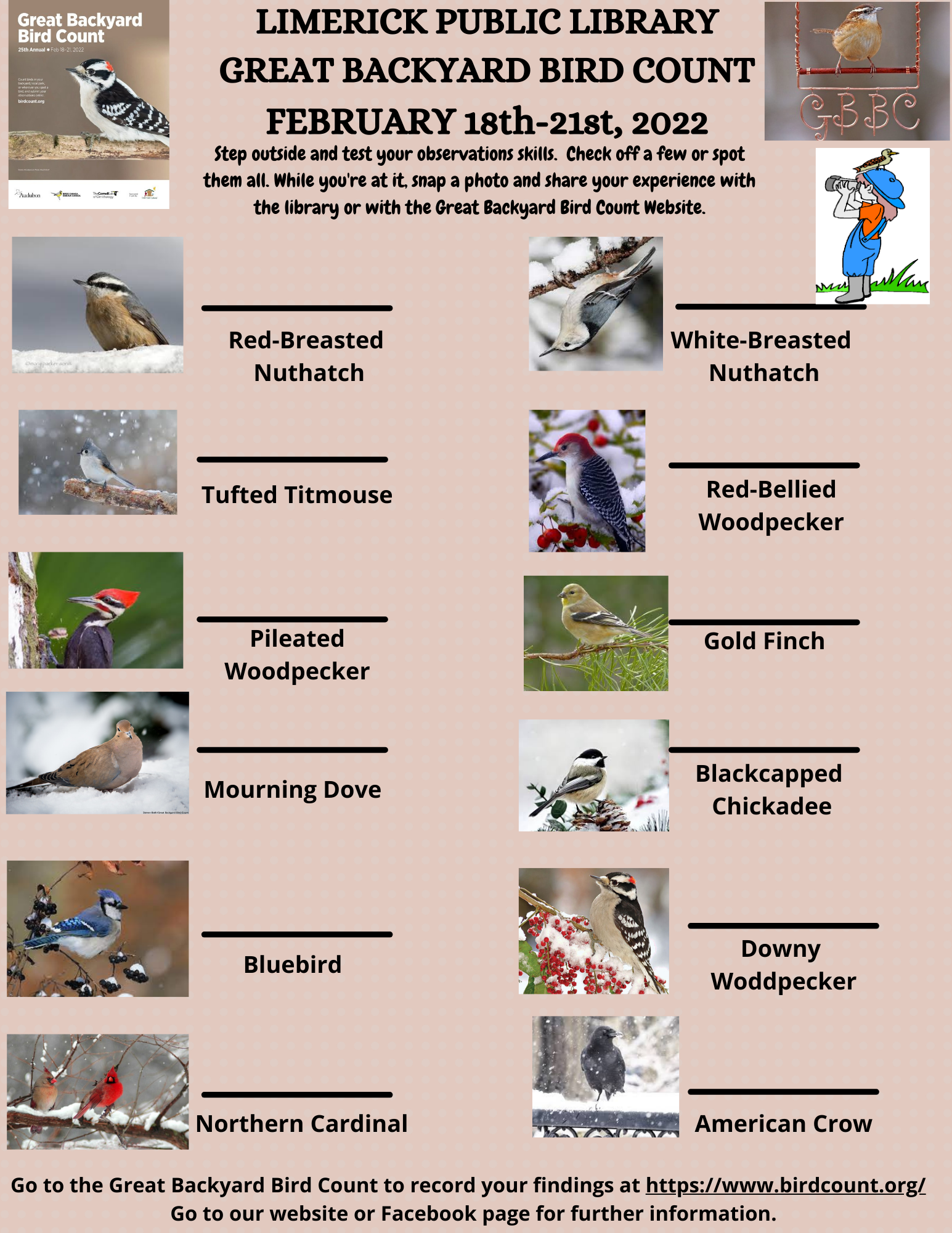 GREAT BACKYARD BIRD COUNT link Register through this link for the Backyard Bird Count of 2022 - February 18-21, 2022, with the Audubon Society and the Cornell Lab of Ornithology. Also, on this site is a change to register for a free Webinar on February 16, 2022. This is a great thing to do with the whole family. Have fun!!!

NEWS ****UPGRADED WIFI**** NEW LIBRARY WIFI NETWORK—USE THE FOLLOWING TO CONNECT FROM INSIDE OR OUTSIDE THE LIBRARY: projectConnect by ITDRC.org
ITDRC (Information Technology Disaster Resource Center) have installed, for free, a new router and access points at the Library and Municipal Building. This means our WIFI is faster inside the building and outside. ITDRC launched its projectConnect in response to changes in the learning environment due to the pandemic and the challenges of connectivity for many families. The program provides free Wi-Fi access points so that community members can access internet resources, including distance-learning.
Thanks to ITDRC our FREE WIFI is amazing!!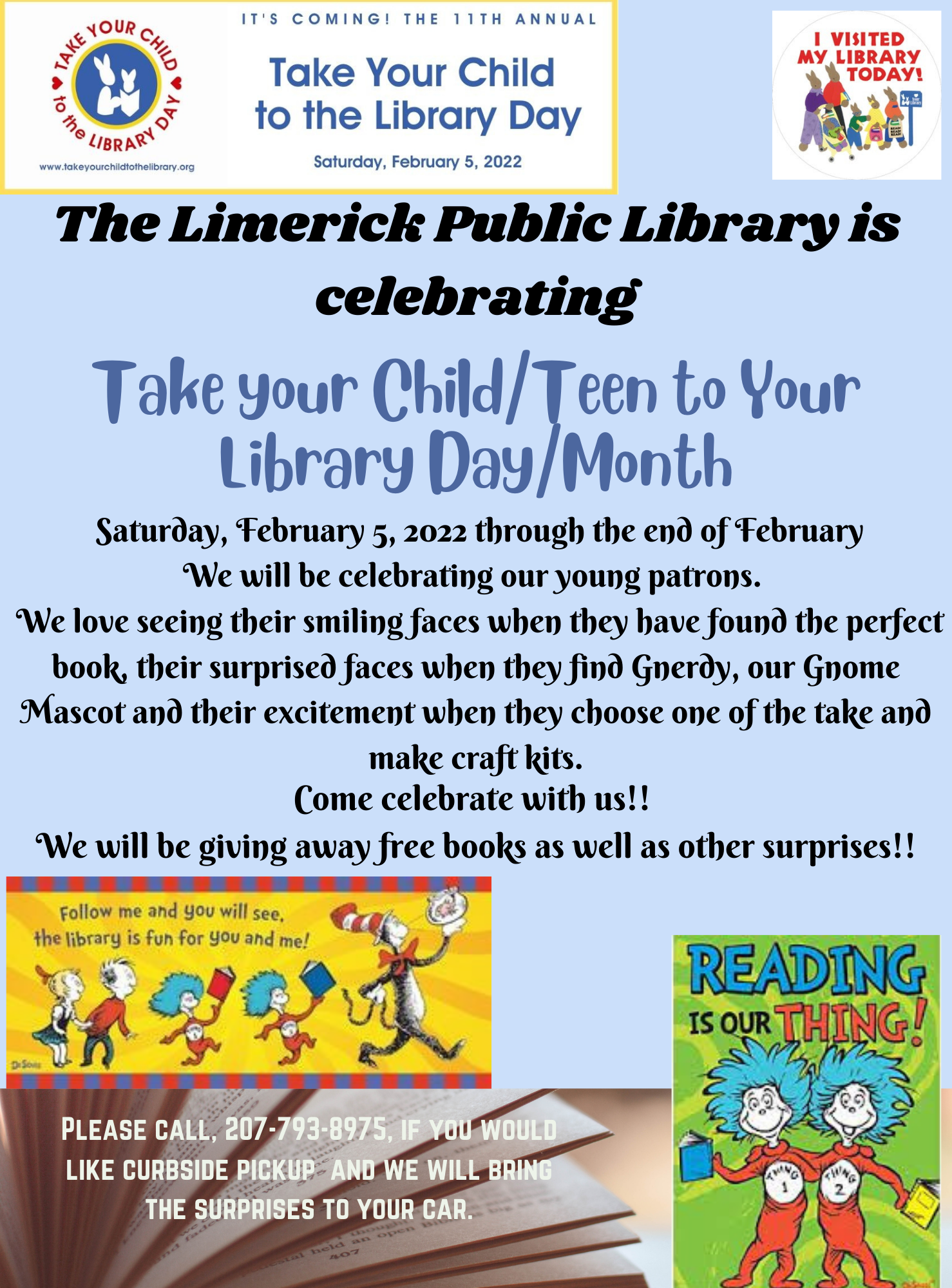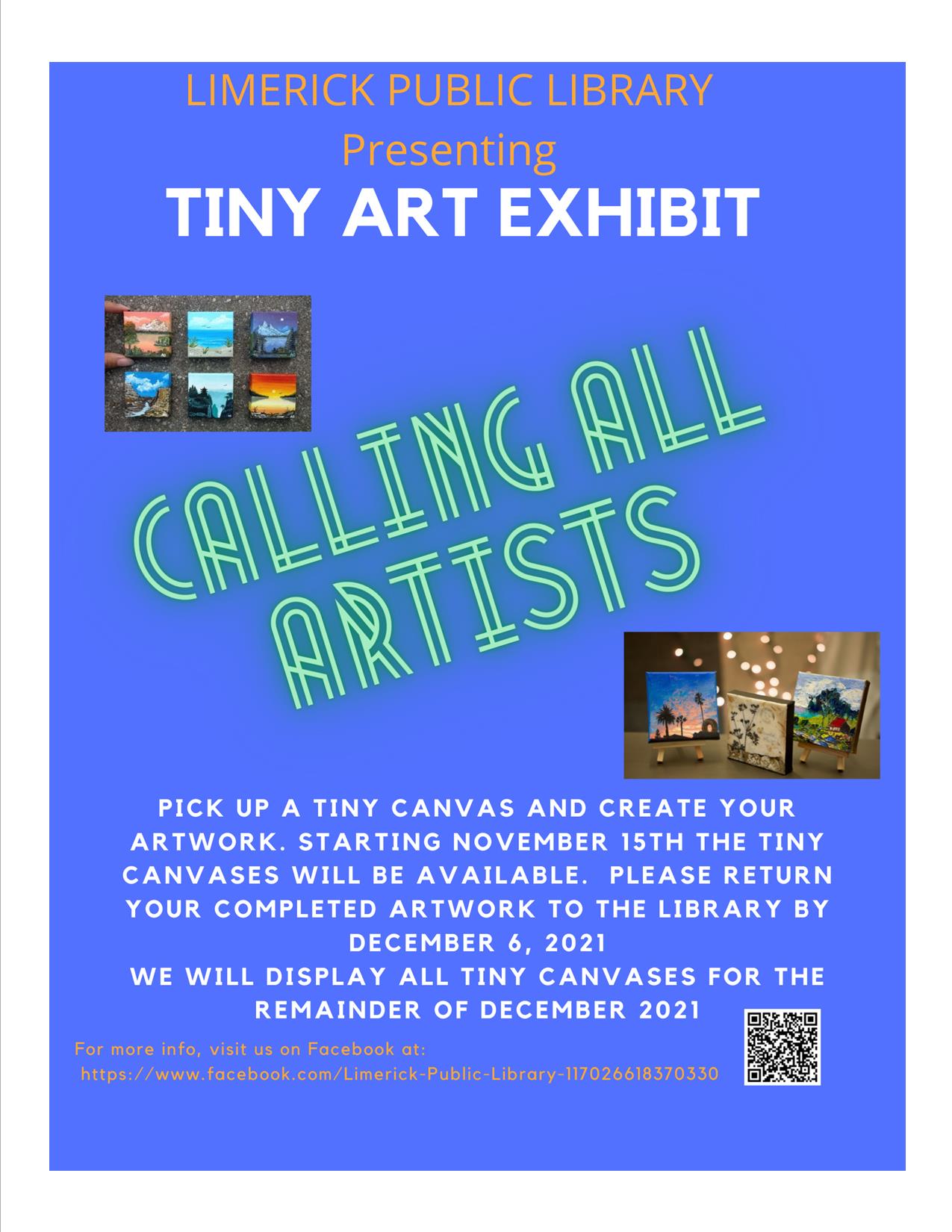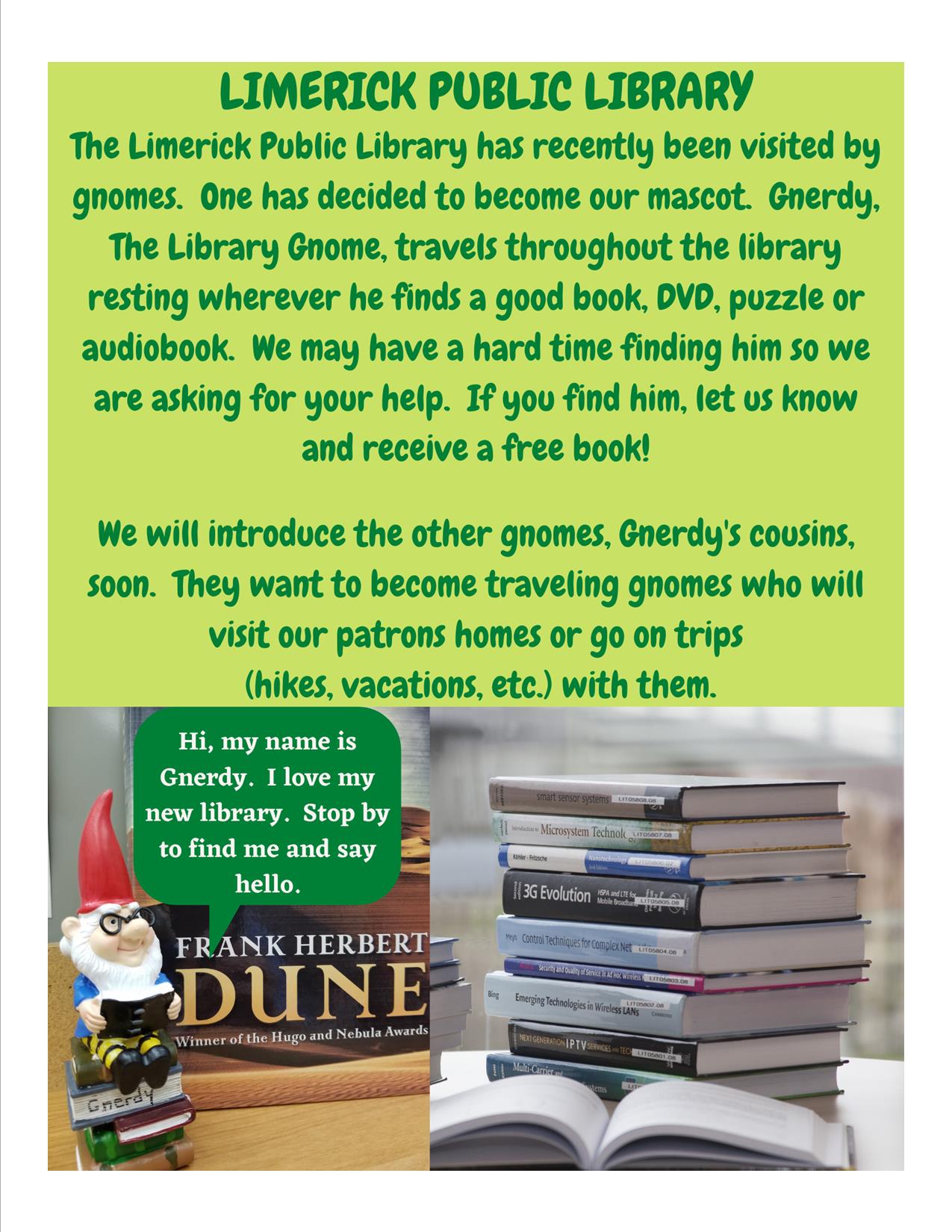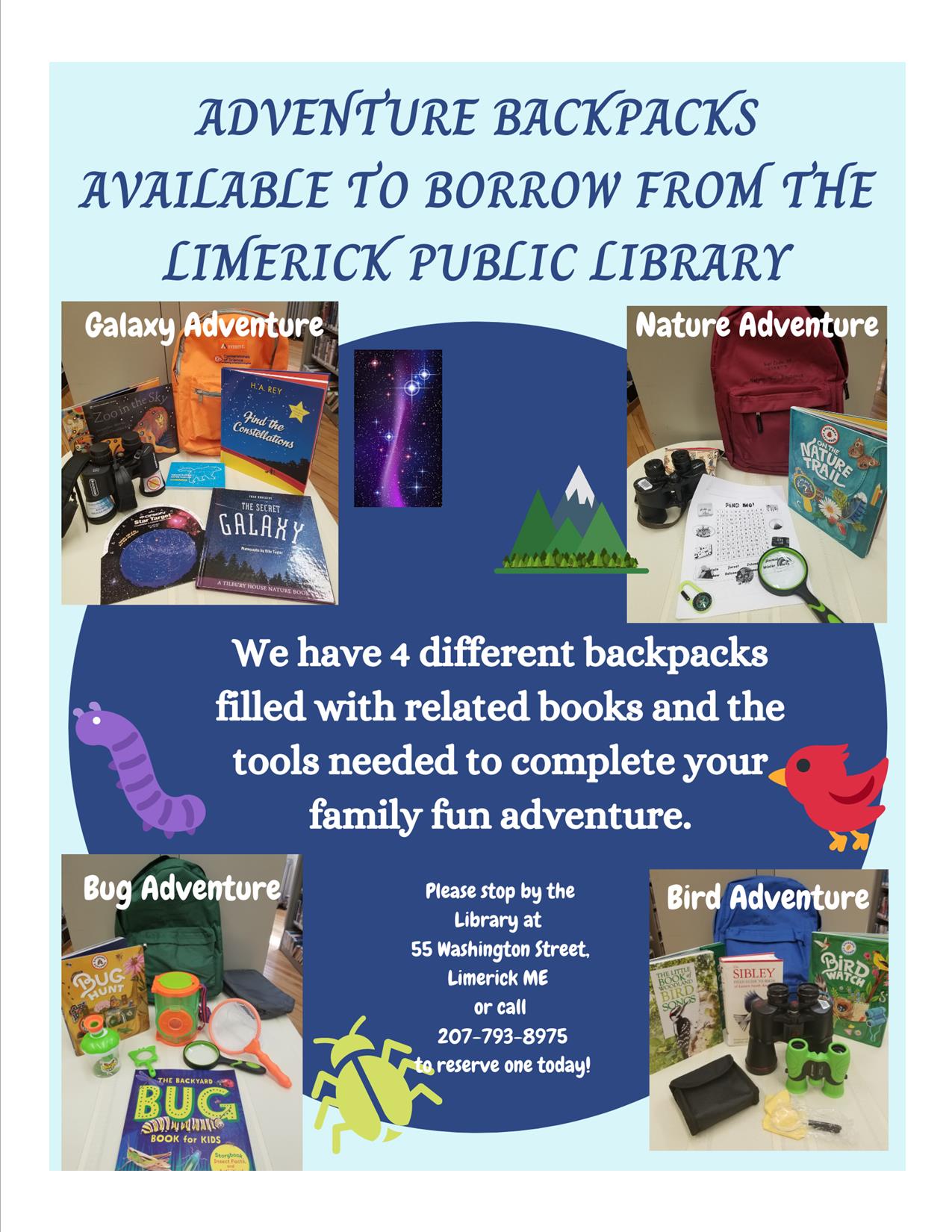 Please email us (ll-cs@limerick.lib.me.us) if you have any questions, or if you need anything specific that you do not see on our website.

Thank you for your continued support.
Limerick Public Library
55 Washington Street, Limerick, ME 04048

207-793-8975: Fax: 207-793-8443
Email: ll-cs@limerick.lib.me.us
Regular Hours: Monday - 1:00pm-5:00pm; Tuesday - 9:00am - 6:00pm; Wednesday - 9:00am-noon and 3:00pm-8:00pm;
Friday - 1:00pm-5:00pm; Saturday - 9:00am-1:00pm